I'm pissed off today and venting. You'll excuse me. Yes? Consider it an open letter…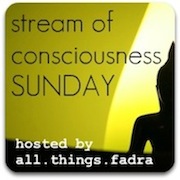 We all know the anatomy of a rumor. Someone sees or hears information they don't understand, they make an assumption, and then they tell someone else, then that person tells someone, and then four people later, it comes back to you in a twisted game of telephone gone wrong.
It's ridiculous. And childish.
I guess when your life becomes a point of interest, everyone wants to know what's going on. I get it. It's human nature, curiosity, but to make up your own story for the sake of being involved? That's adolescent. Even worse, to have information and not go straight to the source, is dangerous in this situation.
One would hope that if a person were curious about someone else's life situations, they would ask that person (me), rather than asking a third or fourth party.  Especially if they had information that would be important for me to know. My children are the most important people in my life, and for someone to hear information and not relay it in a responsible and adult manner puts my children at risk, which infuriates me.
It's uncomfortable for me to know that the rumor mill has started churning its ugly wheel. It hurts my feelings and makes me very angry, considering the source. I'm also disappointed. I thought I knew who my inner circle people were, but apparently I was dead wrong. And that's okay. I do have other people that I can trust. Two weeks is not an acceptable time period for information to be relayed, and I definitely shouldn't be the last to know about something that concerns my safety. Shame on you.
And spying on me through another page on Facebook? That's also immature. If you'd like to be a part of my life and you'd like to know what's going on, you should ask me. How cruel of you to fool me. Not that I'm surprised.
I'm angry and frustrated. I don't think this situation warrants people making it worse than it already is. What I'm going through, it's shitty, and I shouldn't have to hear about people talking about me behind my back or even have to waste my already spent energy on the anger and disappointment that it brings. I should have your support, you should come to me with information that you have, and by not doing so, you are essentially choosing his side, protecting him, and putting me at risk. What is wrong with you!?
Exodus 23:1 "You shall not spread a false report. You shall not join hands with a wicked man to be a malicious witness."
Proverbs 11: 13-14 "Whoever goes about slandering reveals secrets, but he who is trustworthy in spirit keeps a thing covered. Where there is no guidance, a people falls, but in an abundance of counselors there is safety."
I sincerely pray that you haven't put me in danger.
Enjoy your perfect, mistake free lives.
I hope you've had a good hardy laugh.
~*~*~
This was my 5 minute Stream of Consciousness Sunday post. It's five minutes of your time and a brain dump. Want to try it? Here are the rules…
Set a timer and write for 5 minutes.
Write an intro to the post if you want but don't edit the post. No proofreading or spellchecking. This is writing in the raw.
Publish it somewhere. Anywhere. The back door to your blog if you want. But make it accessible.
Add the Stream of Consciousness Sunday badge to your post.
Link up your post at all.things.fadra.
Visit your fellow bloggers and show some love.